Mississauga is Canada's sixth most populous city. It is the largest suburb of Toronto. It is west of Toronto and stretches over 280 square kilometers along the shores of Lake Ontario.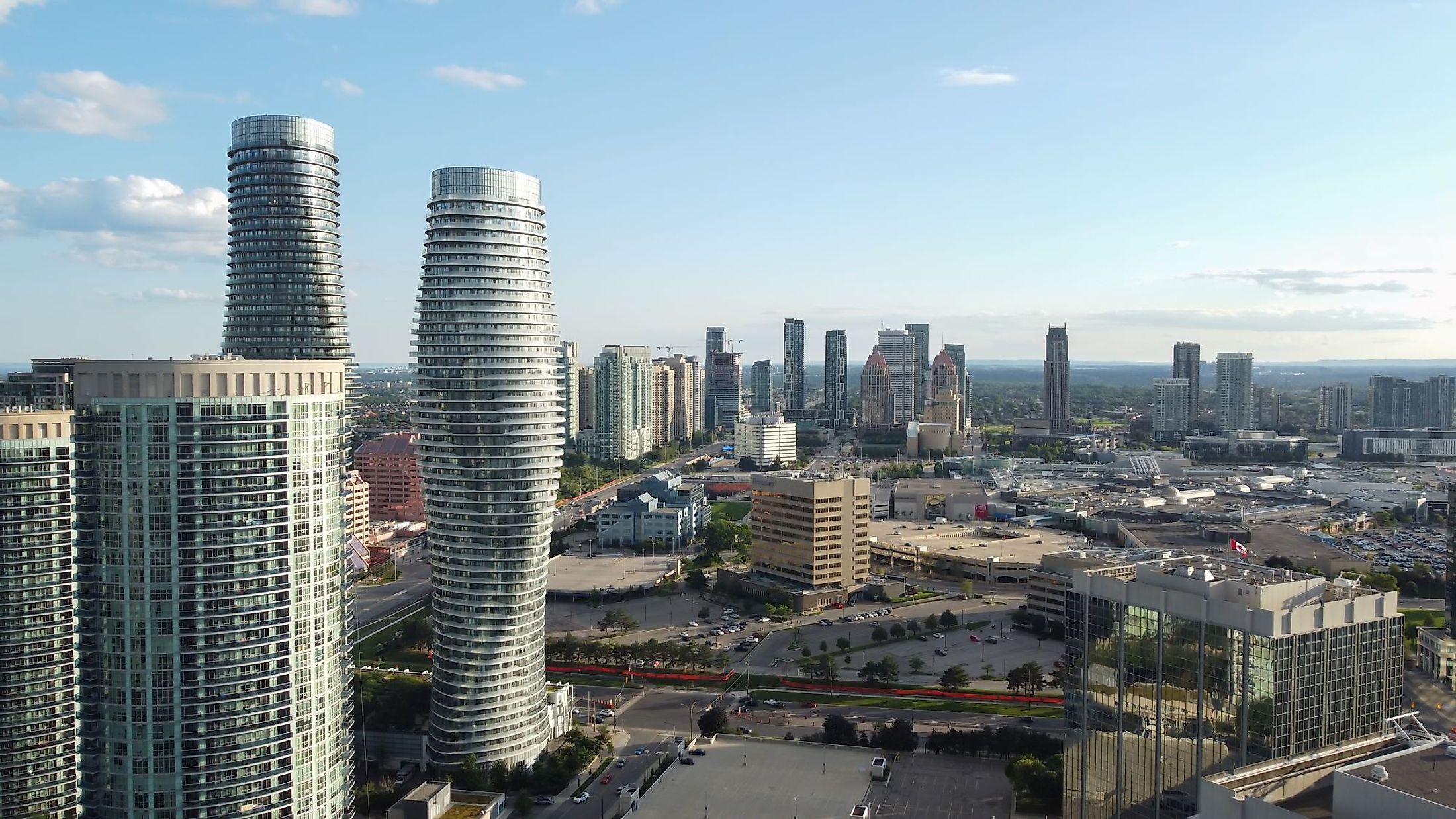 Even though Mississauga did not become a city until 1974, it has been inhabited by Europeans since the 1600s. Later, it became a town, and then a city. Because of its long history, it has a lot of historic sites. It is also home to the largest and busiest airport in Canada, Lester B. Pearson International Airport. Mississauga is still growing and is quickly turning into a major business hub. It also has a thriving arts community, shopping centers, recreational areas, and quant villages.
The best things to do in Mississauga are:
1. Visit a village with a long history
A village called Port Credit is right on the shore of Lake Ontario. It is a beautiful village that has been around since 1720. Its center is a district set aside to protect its history.
Port Credit is often called the "Village on the Lake" because it has the feel of an old town with its beautiful architecture, lovely parks, and lakefront marina. It also has more than 25 km of trails and walkways.
The marina is a first-rate place where ships up to 45 feet long can dock. It also hosts the Waterfront Festival and the Port Credit In-Water Boat Show.
2. Visit a mansion
In fact, the Adamson Estate is in Port Credit. In 1809, it was built as a private home and farmland, but now anyone can visit.
The main house on the estate is a beautiful Flemish-style home. There is also an ancient barn onsite, as well as a pet cemetery.
A great feature of the property are its eastern white pine trees, which have been on the estate since it was built.
3. Go for a long walk
The Waterfront Trail extends from Cornwall all the way to Niagara-on-the-lake, passing though Mississauga along the way. In total, the trail is over 740 kilometers long.
The section of the trail that runs through Mississauga sits along the lakefront in Port Credit. It passes through both residential and commercial areas.
The trail is a great place for walking, cycling, skateboarding and inline skating. If you have time, you can head east along the trail into Toronto, or go west to Oakville.
4. Wander around Streetsville
This quaint neighbourhood keeps its small town charm, what with its historic buildings and cityscape. Streetsville has a tight-knit community, though visitors are always welcomed.
The area is known for its festivals, like the Bread and Honey Festival in June, Canada Day on July 1, and the Santa Claus Parade in December.
A great way to spend an afternoon in Streetsville is to walk around the city's streets. There are many shops, restaurants run by families, local markets, and beautiful homes just waiting to be found.
5. Have fun at an arcade
Playdium is a huge entertainment center with an arcade and other fun things to do. It is right in the middle of Mississauga on 11 acres of land.
Playdium has more than 12,000 square meters of fun indoors, including a huge arcade, simulated rides, a laser maze, and a few restaurants. Outside, there is a miniature golf course with 18 holes, a baseball dome, and a Go-Kart track that is one of the longest in Canada.
The best way to enjoy the arcade is to buy a two- or four-hour card that lets you play as much as you want. There are also packages for the whole family. Tickets for things to do outside are sold separately.
6. Don't follow the rule of gravity
iFly is a vertical tube with a cylinder shape and a diameter of more than 4 meters. It is about 14 meters above the ground. Come here and defy gravity by flying in the tube.
At 175 km/h, air is moving under you, which lifts you right off the ground. When you do this, you'll feel like you're skydiving.
iFly is very safe and fun for everyone in the family. Feel what it's like to fall out of a plane without being more than two meters above the ground.
7. Check out art.
Those who like art should go to the Art Gallery of Mississauga (AGM). The gallery has been open since 1987 and has four gallery spaces.
At the art gallery, there are shows all year long, and there is also a permanent collection of art from national and local artists. There are more than 500 pieces of art there.
There are also talks, workshops, and live performances at the gallery. It also has yoga classes and art classes for kids every week.
8. Go golfing for a round
Mississauga has two major golf courses: BraeBen Golf Course and Lakeview Golf Course. The BraeBen Golf Course has both a 9-hole and an 18-hole championship course. The Lakeview Golf Course, on the other hand, only has an 18-hole course.
The BraeBen Golf Course has 18 difficult holes and a 72-par rating. The course is a total of 6,415 yards long and goes through some beautiful scenery. Its 9-hole academy course is great for people just starting out.
Since 1907, people have been able to play golf at Lakeview Golf Course. It is one of the best courses in Ontario. It has a championship course with 18 holes that has held the Canada Open twice.
9. Go shopping at one of the largest malls in the country.
Square One Shopping Centre is the biggest mall in Ontario and the second biggest mall in all of Canada. It has more than 360 shops and services spread out over more than 160,000 square meters.
The huge shopping mall is right in the middle of Downtown Mississauga and is home to the main bus terminal for the city. You can also get there by Highway.
There are 13 coffee shops, two supermarkets, and about 65 places to eat in the mall. There are also five anchor stores. This is on top of the many shops and services it has.
10. Enjoy an elegant meal
The Waterside Inn in Port Credit has a fancy restaurant with great food served on fine china plates. Enjoy a meal with tablecloths and napkins made of crisp linen and silverware that sparkles.
The dishes are cooked and served with skill, and only the best ingredients are used. It is a restaurant that has won awards and has both great food and a great list of wines.
Breakfast, lunch, and dinner are all served there. Still, it has one of the best Sunday brunches in the city.