Saskatoon, located in the province of Saskatchewan, does not generally fall on any "must-see" list for visitors to Canada, but it should. If you bring nothing else, you need to bring these two things with you to Saskatoon. This is one of the friendliest and most laid-back places in the world, so you need a warm smile and a sense of humor.
Here are a few more interesting things about this town in the prairie: Its name comes from a Cree word that was changed to English spelling. It means "place with many berries." Saskatoon only sees 353mm of rain per year, and an average 2,268 hours of sunshine, the most in Canada. Saskatoon, on the other hand, has some of the coldest winters (sometimes going below -45 degrees Celsius) and hottest summers (well above 40 degrees!). And Saskatoon is home to about 250,000 people, which is not a very big number.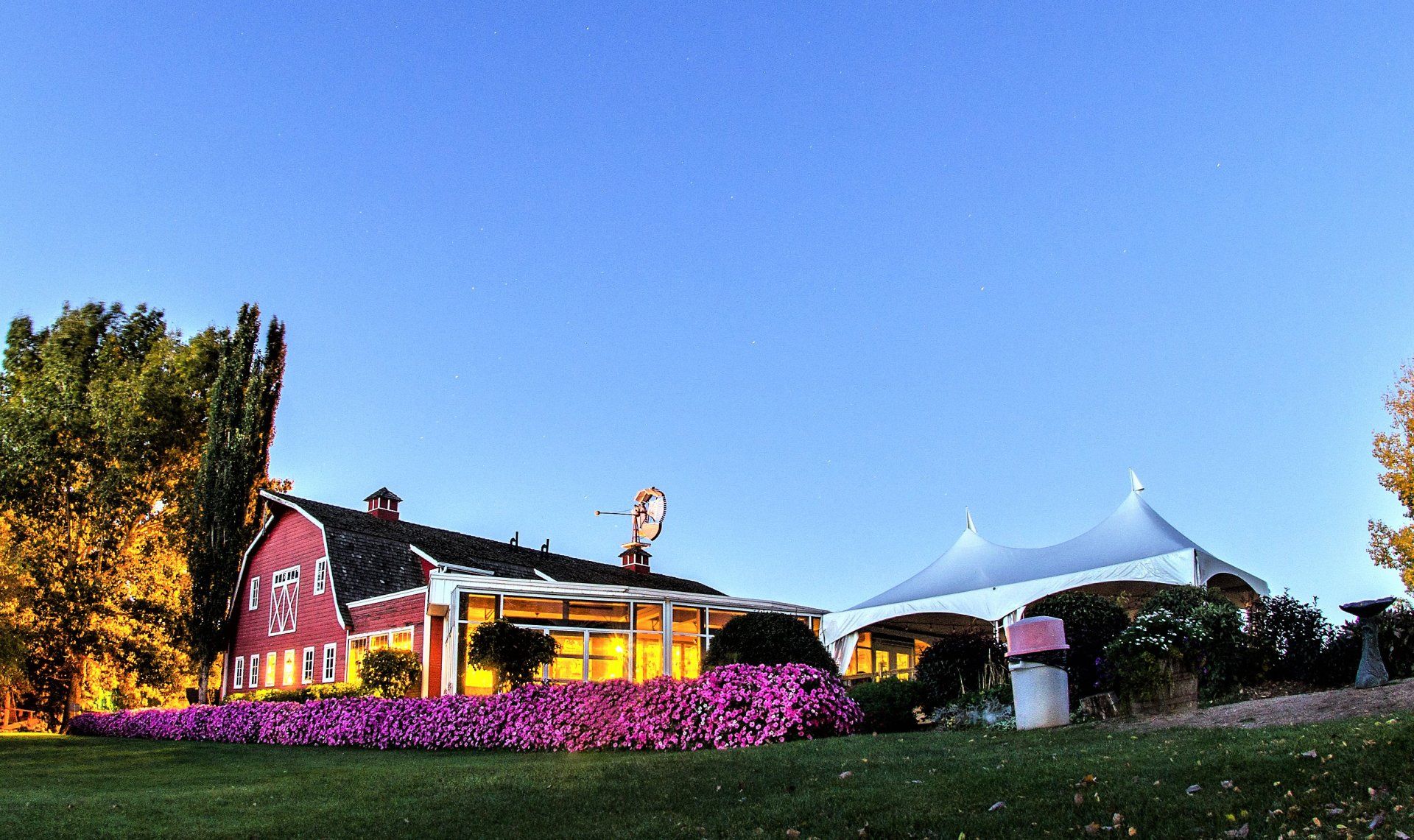 So, one might ask, what does one do during these months of bad weather? Here is a great list of 10 things to do in Saskatoon. As always, we've got you covered.
1. Shop at the Saskatoon Farmer's Market
Visit a farmer's market if you spend any time in the prairies, which are known as the "breadbasket of the world." The Saskatoon Farmer's market is the oldest farmer's market and the largest in the province. Farm families with more than one generation have been bringing in their goods for decades so that everyone can enjoy them. The market community has grown well beyond farmer's to include artisans, crafters and specialty food makers. During the summer, if you're in town on a Wednesday, Saturday, or Sunday, go to River Landing for a great lunch and a stroll through the market next to the beautiful Saskatchewan River.
2. Take a ride in a horse-drawn carriage
What better way to spend a warm summer day than to get in an elegant wagon, listen to the rhythmic clip-clop of horses' hooves, and look out at the river to your right and the city to your left? Visitors can take a downtown tour that starts at the historic Bessborough Hotel, a Spadina Crescent tour that shows views of the Saskatchewan River from the south, and other tours. Most of the time, sleigh rides happen from May to September.
3. Go to Wanuskewin Park in the afternoon
Saskatchewan is proud of its aboriginal history, and there are a lot of amazing parks and cultural sites to visit to learn more about this province's roots. There are archaeological sites in the Wanuskewin Park area that were there before the Egyptian pyramids. There is evidence that people lived there more than 6,000 years ago. These sites are some of the best-preserved places where people lived before Europeans arrived. There are also great cultural programs in the park, such as Tipi sleepovers, story time, and lectures on archaeology.
4. Having lunch at Berry Barn
We're willing to bet that you've never heard of a Saskatoon Berry before right now. Well, if you've never had warm Saskatoon berry pie with vanilla ice cream on top, the Berry Barn is the next place you should go. The Berry Barn is just a short drive from downtown Saskatoon. It is on a 300-acre strawberry and produce farm. The restaurant has some of the best cabbage rolls you've ever had, as well as amazing Belgian waffles and, of course, desserts made with Saskatoon berries. There is also a cute art gallery and gift shop full of items made by local artists.
5. Learn about the spirit of the Bessborough Hotel
Canada has some of the nicest hotels in North America, and the Delta Bessborough is the best place to stay in Saskatoon if it's your first time there. The Bessborough was a grand railway hotel that was built in 1935. It was similar to the Fairmont Chateau Springs in Banff. The hotel casts its shadow over the South Saskatchewan River, and not many people know that it is haunted. If you look out your door at night, keep an eye out for an older man in a grey suit and fedora who seems to be wandering around without a plan.
6. Go on a boat trip
The best way to see Saskatoon is from the other side of the river or from the river itself. For years, the Prairie Lily has been taking people up and down the river. This pretty paddle boat goes on a one-hour cruise every Wednesday through Sunday. Climb to the top, enjoy the view and the breeze from the river, and listen to a loudspeaker tell the story of the river.
7. Ride a mountain bike in Blackstrap Provincial Park
About 40 minutes south of the city is Blackstrap Provincial Park, which is known for a hill that is very tall compared to other hills. During the winter, this man-made hill has several Nordic trails that are great for skiers of all skill levels. But since most people want to avoid the cold of winter, spring and summer are the best times to enjoy the mountain biking circuit. All trails have signs that say how hard they are.
8. Go to Third Avenue United Church
Church on Third Avenue
Saskatchewan has a lot of churches, but none of them are as beautiful as Saskatoon's Cathedral of Methodism. This historic church was built in 1912 in the Gothic style. It has life-size figures of the Nativity, bright stained glass windows, and a Casavant pipe organ that make it a warm place to visit.
9. Watch a movie in Friendship Park
When summer comes to Saskatoon, people spend all of their time outside. Friendship Park is in the Meewasin Valley and is a popular place for locals to hang out. It's one of the most developed parks in the city and a great place to start canoeing, rollerblading, biking, having a picnic, or going to a movie! Yes, Friendship Part becomes a great outdoor movie theater where hundreds of locals spread out blankets, serve dinner, and watch Hollywood classics.
10. Go to the Bassment to listen to live music
Saskatoon has a thriving jazz scene, and The Bassment has been voted one of the best jazz venues in Canada many times. Diana Krall, Tara Davidson, and the Joey DeFrancesco Trio are all famous jazz artists who have performed on the Bassment stage. There are also classical, bluegrass, acoustic, and blues shows at this venue, which is open to people of all ages.