Vienna is like no other city. It is a place with a lot of unexpectedly nice contrasts that has something for everyone. I'm a strange mix of a city person who hates the busyness of capital cities and a nature lover who gets bored easily when there's nothing to do.
I got to study in Vienna, and I have to say that it was the perfect place for me. It was a mix of calm and excitement, old and new, city life and nature. It was something I hadn't seen or done anywhere else, so I guess that's why everyone seemed so amazed by what this city has to offer.
If you asked me to choose my favorite thing to do in Vienna, it would be hard because there are so many good things to do there that it would take me centuries to decide. Instead, I'll suggest seven places to go if you're in the city as a student or just a tourist and want to start exploring.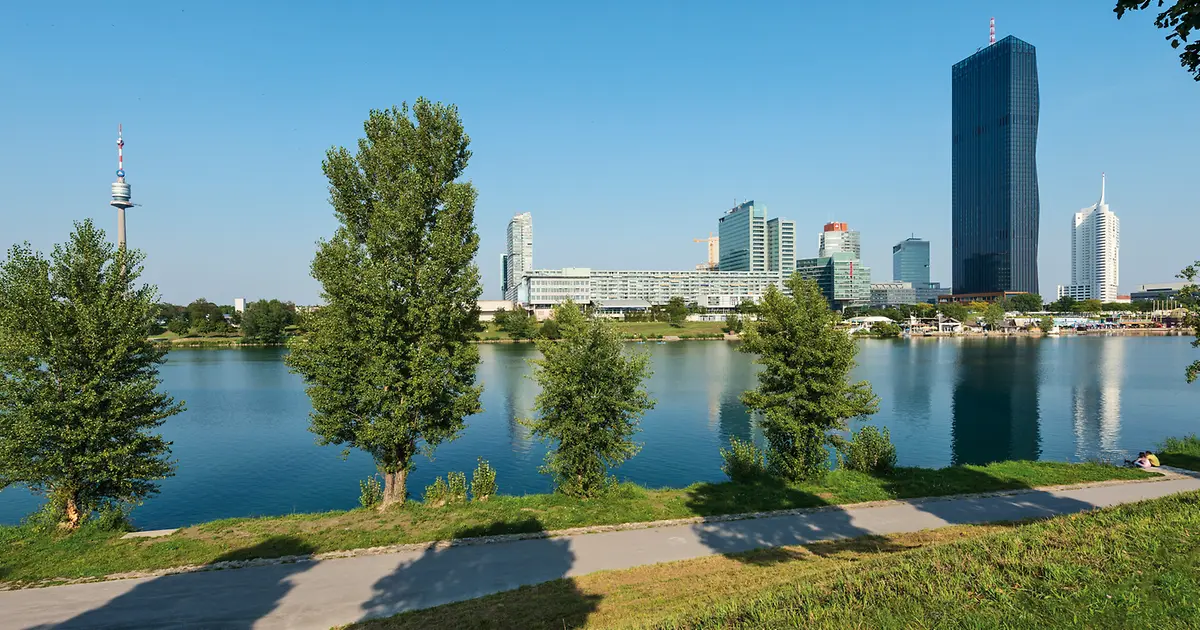 1. Do something athletic on the Danube Island (die Donauinsel)
This 21-kilometer-long man-made island is the best thing about Vienna and a real oasis in the city. The Danube Island is just a few subway stops from the city center. It is a sports fan's dream and a great place to spend a lazy Sunday lying on the grass. If the weather is nice, there are so many things you can do, from running, cycling, swimming, and different kinds of watersports to just going for a picnic or just sitting around and getting some fresh air.
2. Meet up with friends in the Museumsquartier (MQ)
The Museumsquartier is a very versatile space that has a lot of different things to do. During the day, it is quiet, cultural, and full of tourists. In the evening, it becomes a place where young people hang out. This is a great way to spend a night out with friends if you don't like loud music and a lot of noise, like you have to deal with in a club. Just grab a drink, find some good people to hang out with, and enjoy being outside. There was music in the background, which came from the few pubs in the area.
3. Take a break in the inner courtyard of the University of Vienna
As soon as it stopped being cold enough to wear a sweater, this spot at the University of Vienna became one of my favorite places to hang out on warm May afternoons. The main university's inner courtyard is green and has comfortable deckchairs. It is always full of students who are either taking a break in the sun between classes or don't want to study inside and choose to do their work outside.
4. Take in the view from the top of Kahlenberg Hill
This 484-meter-high hill is easy to get to by bus and is a good place to see the city from above. Kahlenberg Hill is in the Vienna Woods. People who want to get away from the city center often go there for a day trip.
5. Learn about the past at Central Cemetery (Zentralfriedhof)
The Central Cemetery, which is also called the Zentralfriedhof, is another must-see in Vienna. If cemeteries usually creep you out, I'll tell you that this one has a lot more going on. It has almost twice as many people buried there as live in Vienna now, making it Europe's biggest graveyard. It's so big that it's almost like a city, and there's even a bus service. Many graves are beautiful works of architecture, and you can visit the graves of famous composers like Beethoven, Schubert, Brahms, Strauss the Son, and Salieri at Zentralfriedhof.
Tip: Don't miss the part of the Zentralfriedhof that is for Jewish people. Even though it's creepy, it's one of those places that really sticks with you.
6. Look at the Hundertwasser House and be amazed (Hundertwasserhaus)
The Hundertwasser House is the place to go if you like architecture that is unique and different. This jazzy apartment building is one of the most interesting buildings in Vienna because of how it looks. This expressionist building was designed by the Austrian artist Friedensreich Hundertwasser and built with the help of the architect Joseph Krawina. It is very different from the usual Baroque or Jugendstil buildings.
7. Go to the International Center in Vienna (UNO City)
The Vienna International Center, which is where the UN headquarters are located, is a good place to get a feel for the city's more modern side after spending some time in the old-style center. This complex of modern buildings is on the bank of the Danube, and more than 5,000 people work there for different international organizations. The center is a big change of scenery for most tourists, and it's a good reminder that Vienna isn't just a city of the past.